The Printmakers Left: Catalog
August 28, 2021

-

October 10, 2021
The Unmoored Room: Fugitive Botany Lab, 2021.
See more images of the Lab here. 
The fabrication of the Fugitive Botany Laboratory was made possible with the generous support of Prof. Cassandra Frazer and the UVA Page Barbour FUGITIVE Workshop, and National Science Foundation.The laboratory glassware was kindly gifted by Paul Freedman.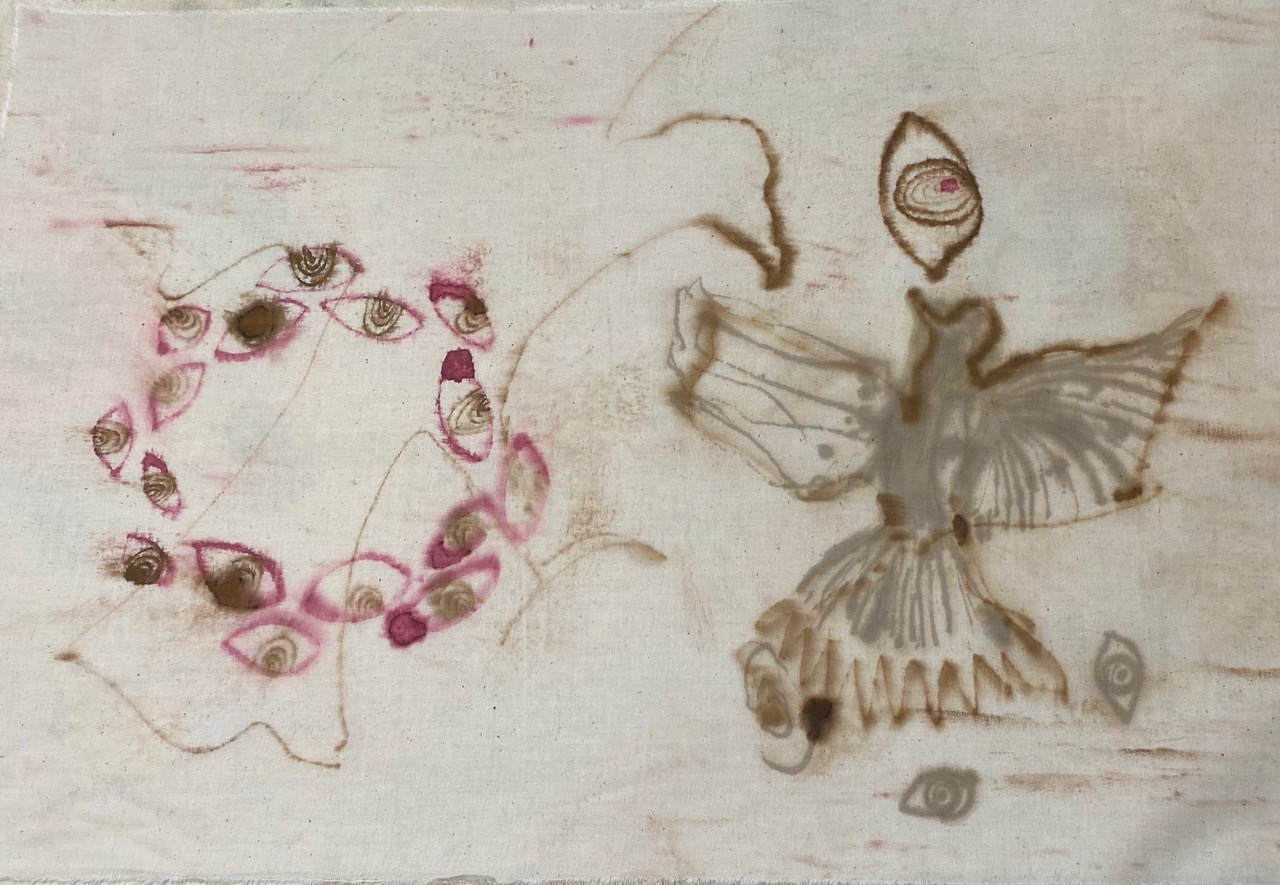 Anne Beck, Searching for the Sky Gods, 2021. Pisolithus, oak gall, and cochineal inks on muslin, 22.5 x 14.5″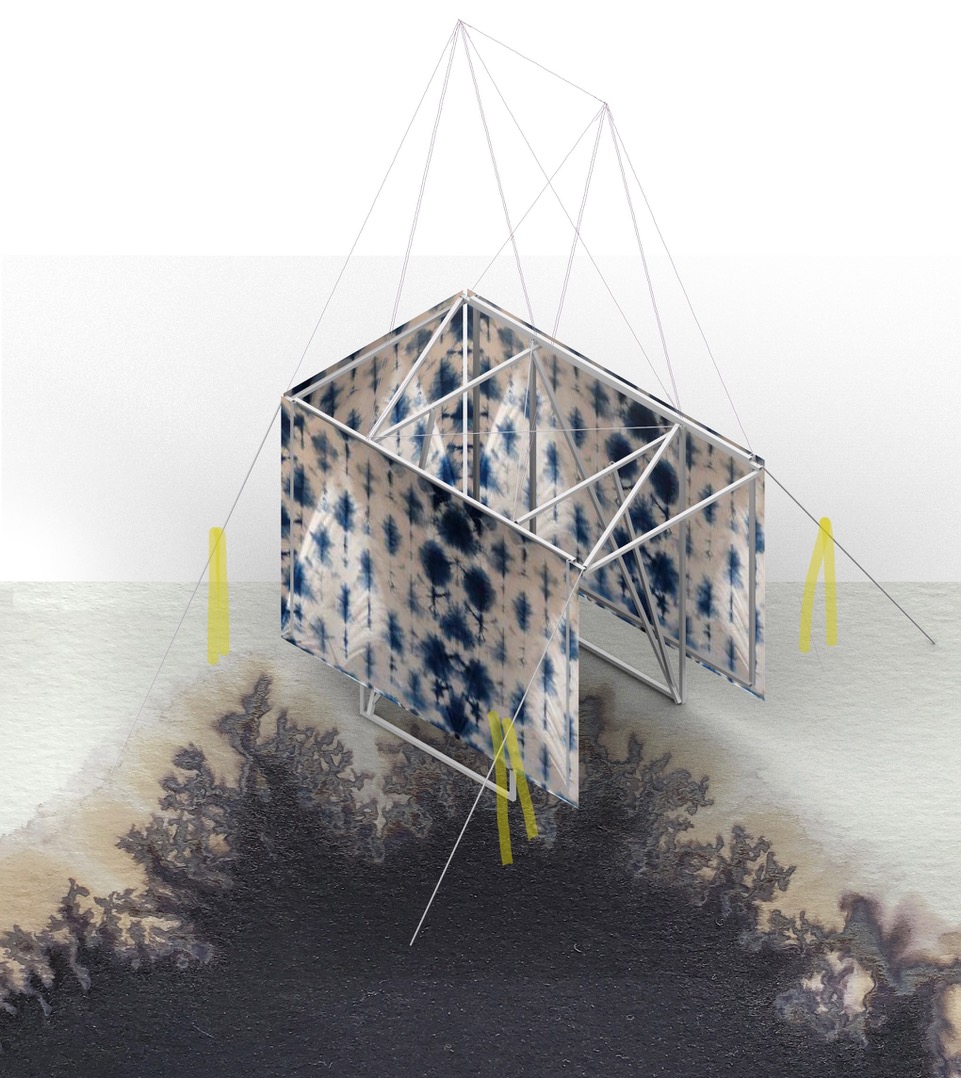 Berenika Boberska, The Unmoored Room: Fugitive Botany Lab, 2021 collage, spillage of oak gall ink 20  x 18″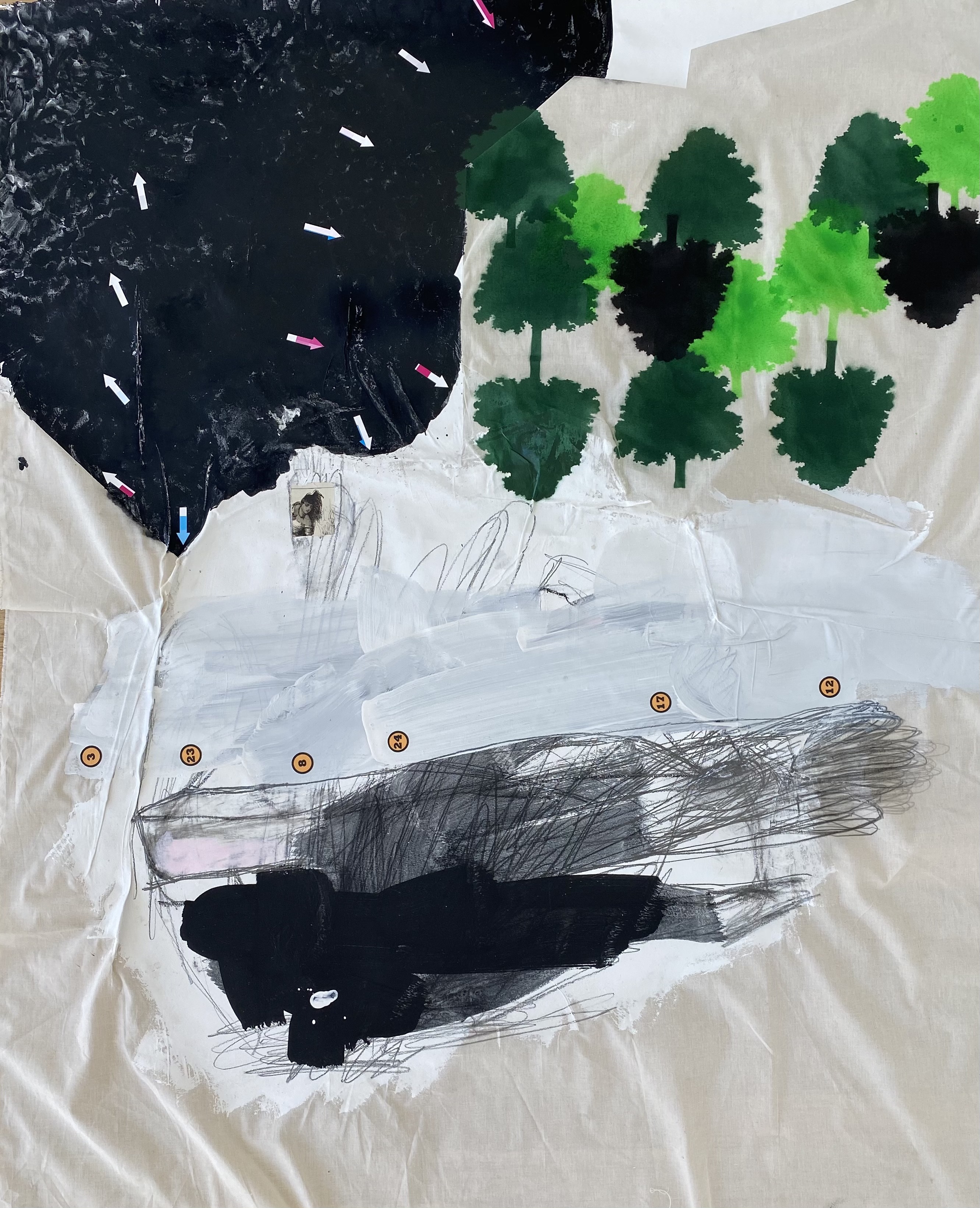 Joshua Dailey, Evidence to the Contrary, 2021. Acrylic, graphite, and collage on , 60 x 48″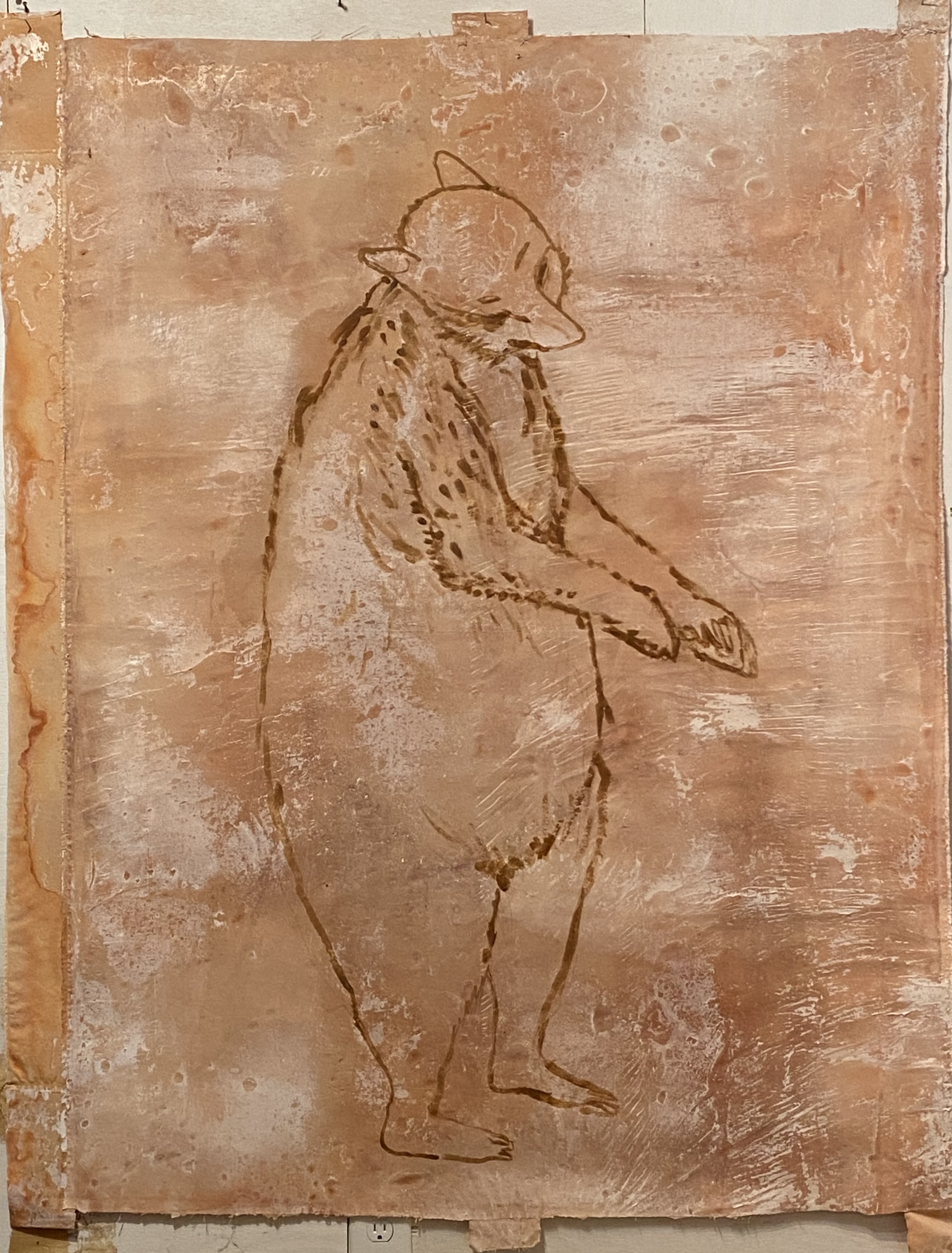 Dean Dass, Bear, 2021. Gouache made from local Indian yellow pigment and acrylic on muslin, 60 x 48″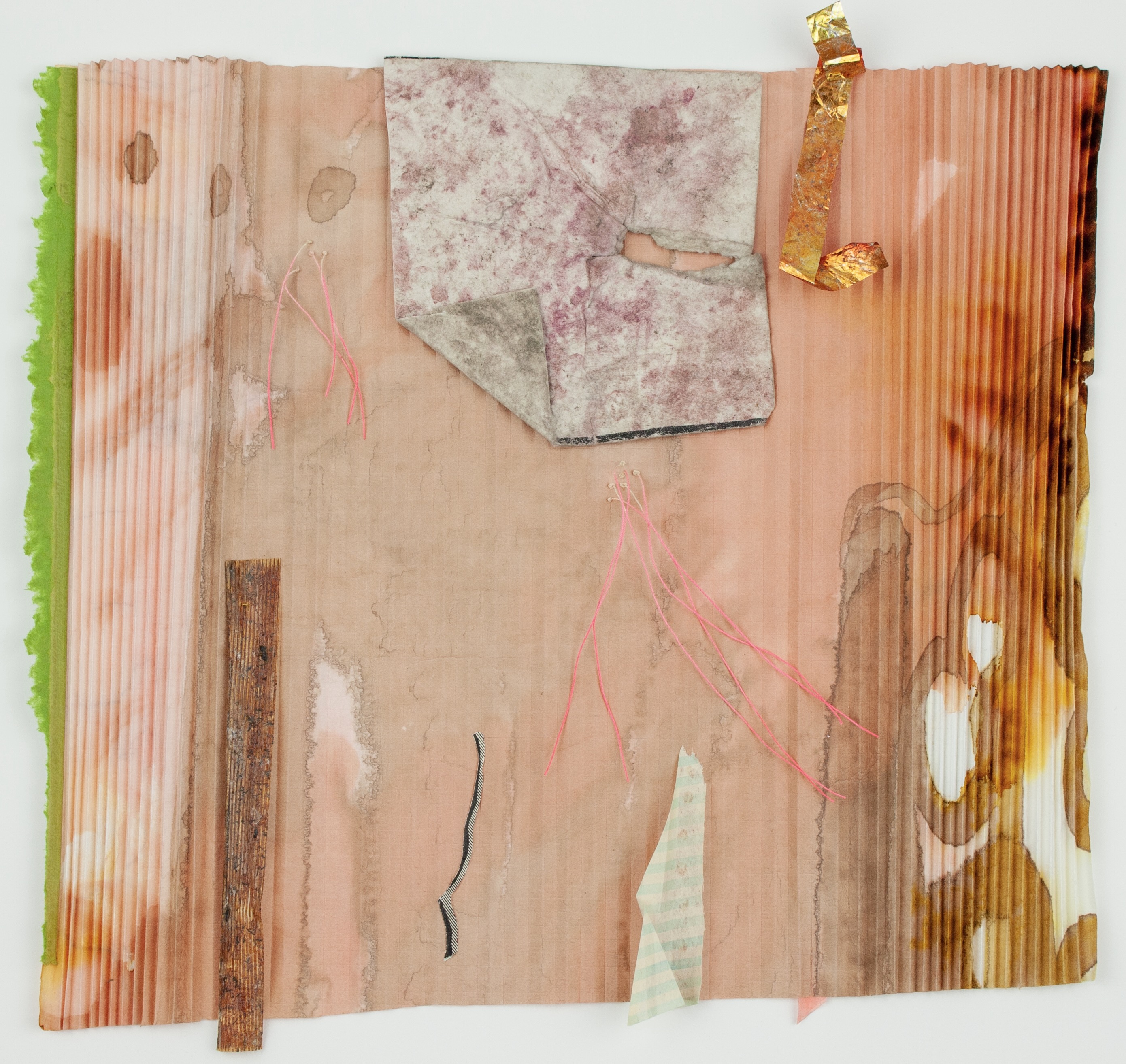 Lydia Diemer, Cockle, 2021. Collage on scored and folded TPL paper (acrylic and watercolor washes, found trash, lithography, thread), approximately 9 7/16" x 10 3/8"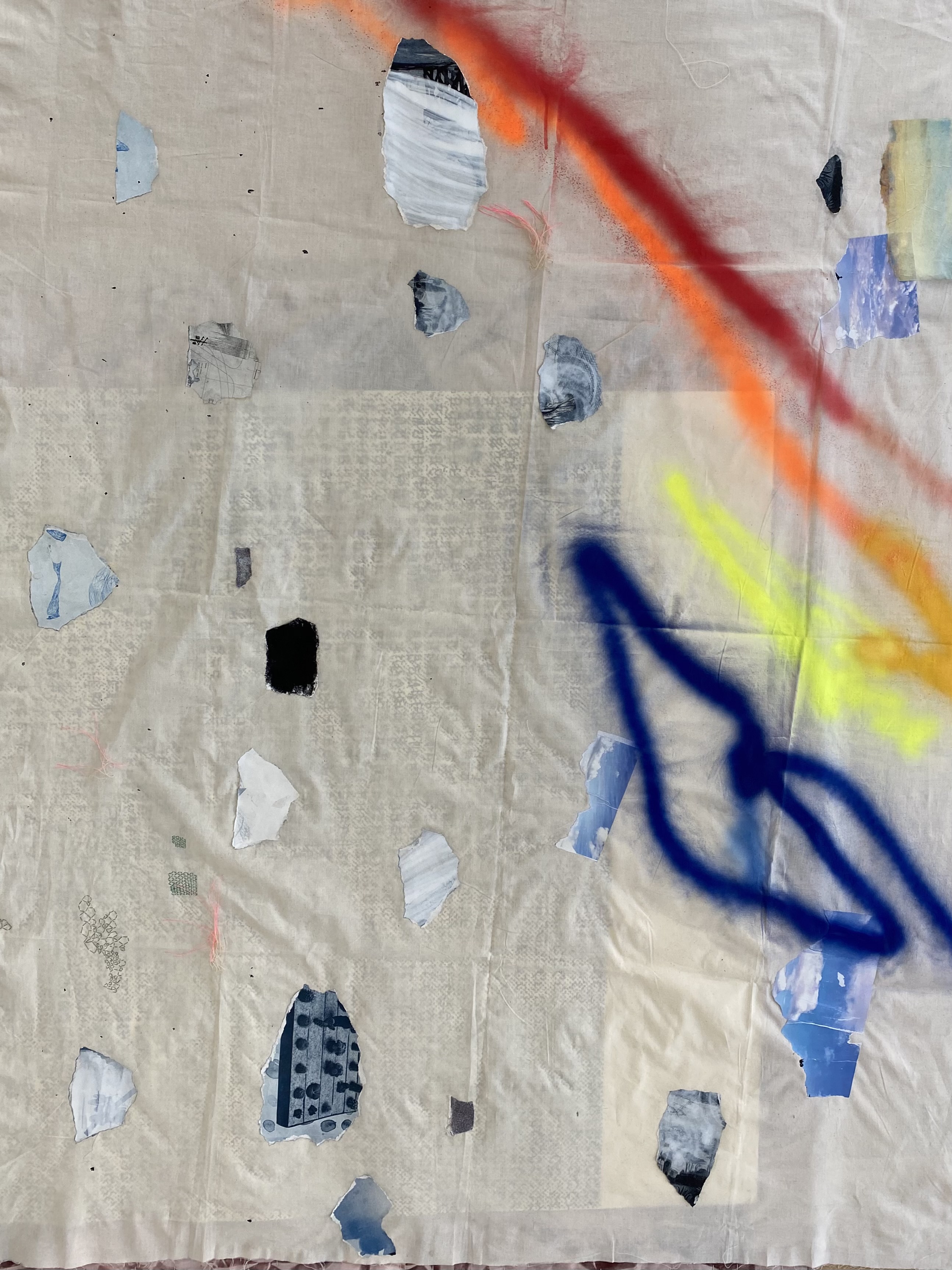 Kirsten Hemrich, Untitled, 2021. Collage, spray paint and embroidery on muslin. 60 x 48″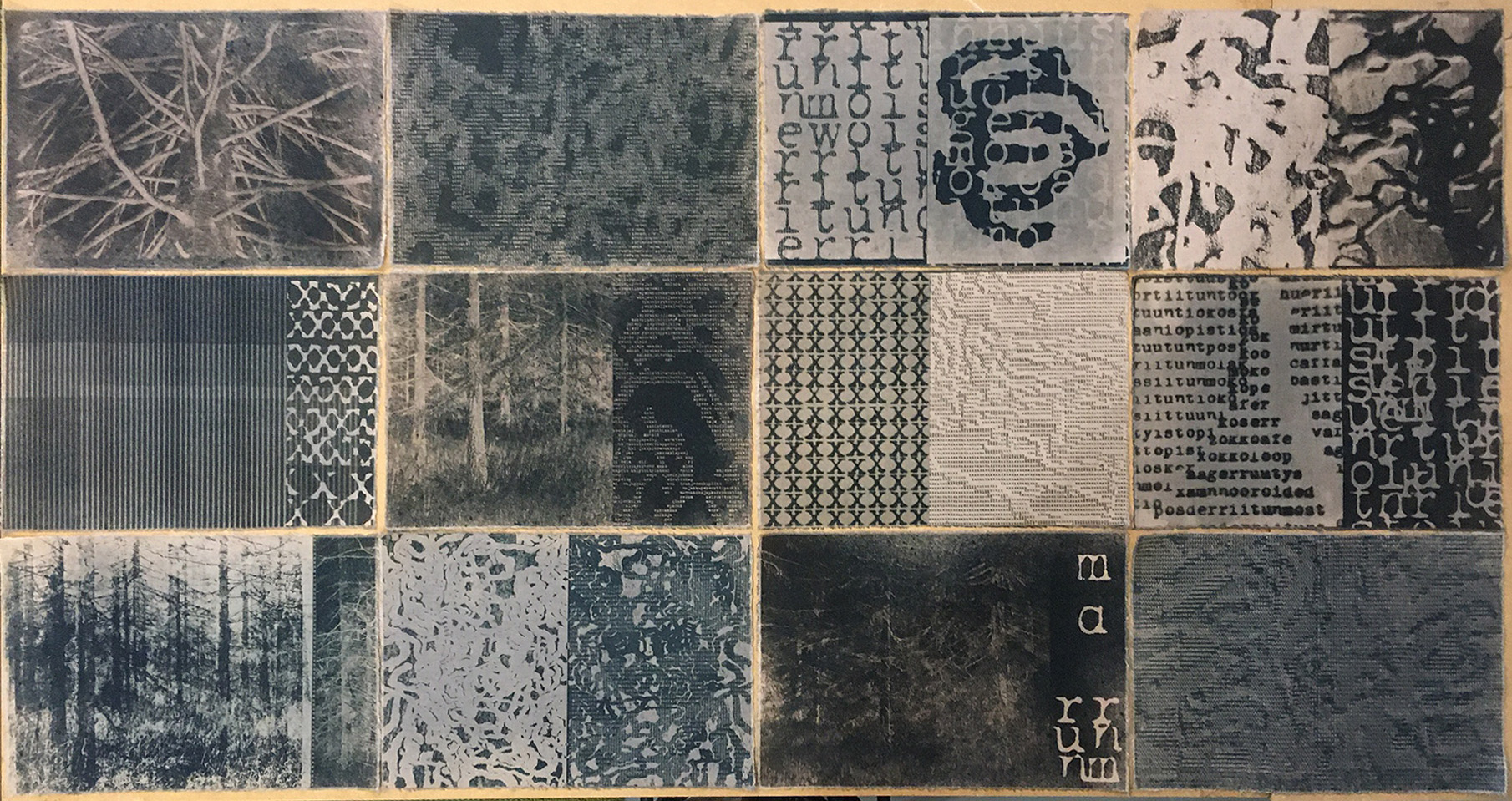 Emma Lappalainen, A4-1/2′ (A four minus half), 12 cyanotypes on muslin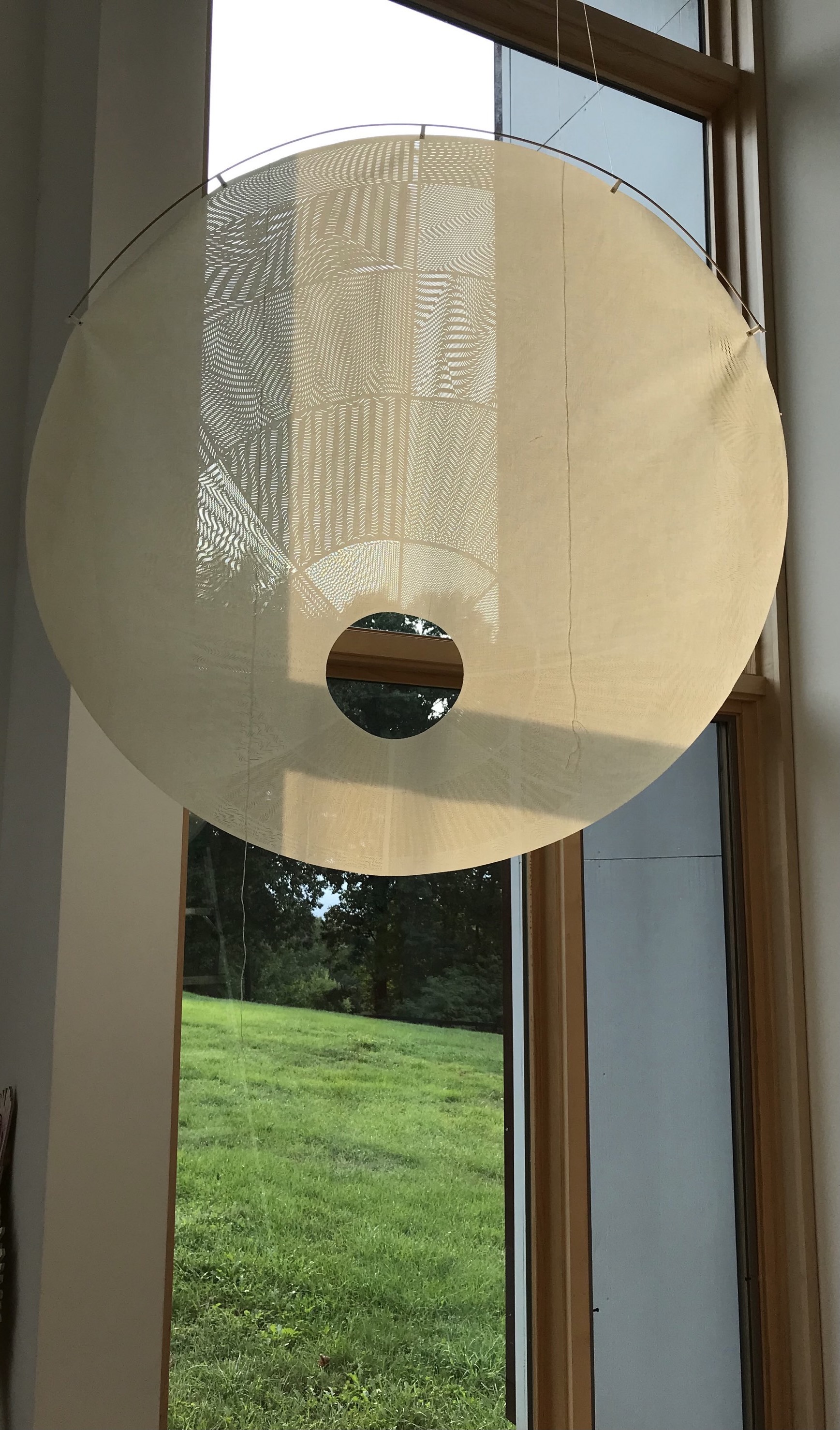 John Leahy, Parachute, 2021. Laser etched ripstop muslin, wood dowel, eyelets, 41″ in diameter

Jyrki Markkanen, Equator, 2021. Photo etching/gumprint, one image printed in 4 pieces, 12 x 10″ each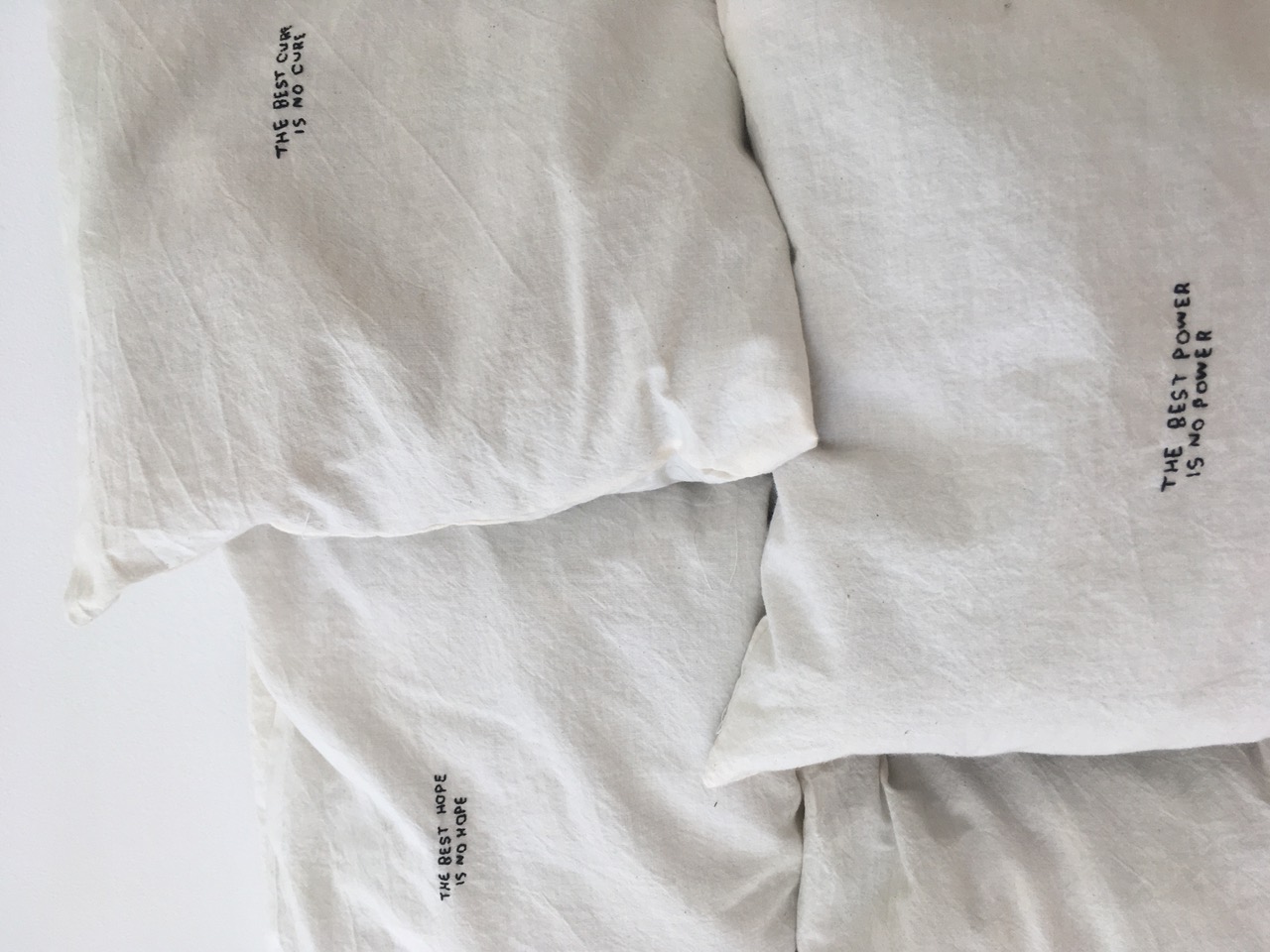 Lydia Moyer, No Pillows, 2021.Hand-sewn muslin, stilt grass, various other weeds, 12 x 12" each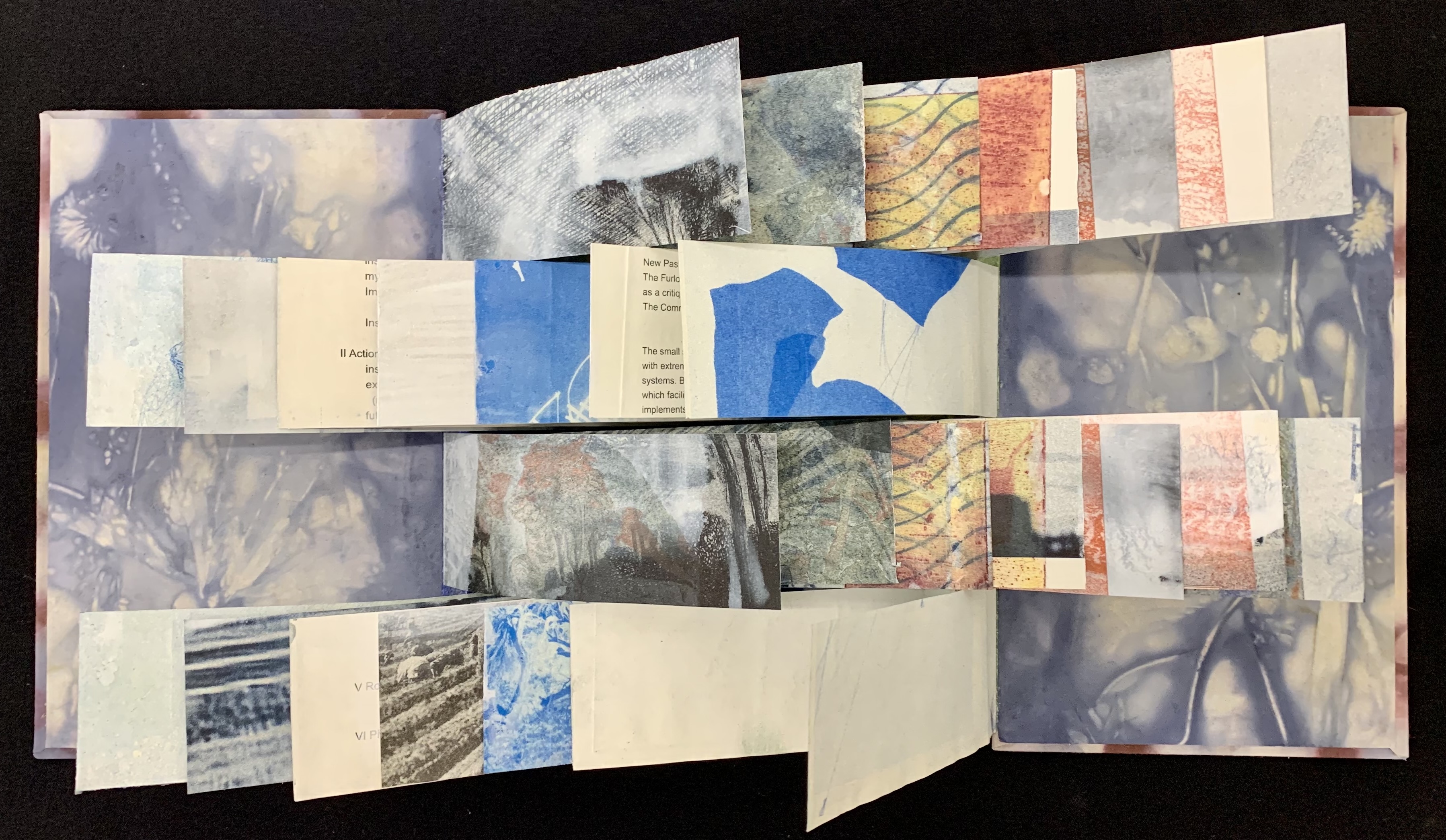 Akemi Ohira, Ring of Quicksand 2021 Artist's book Size: 8 1/4" x 5 1/4"' (closed), 8 1/4" x 19" (fully open)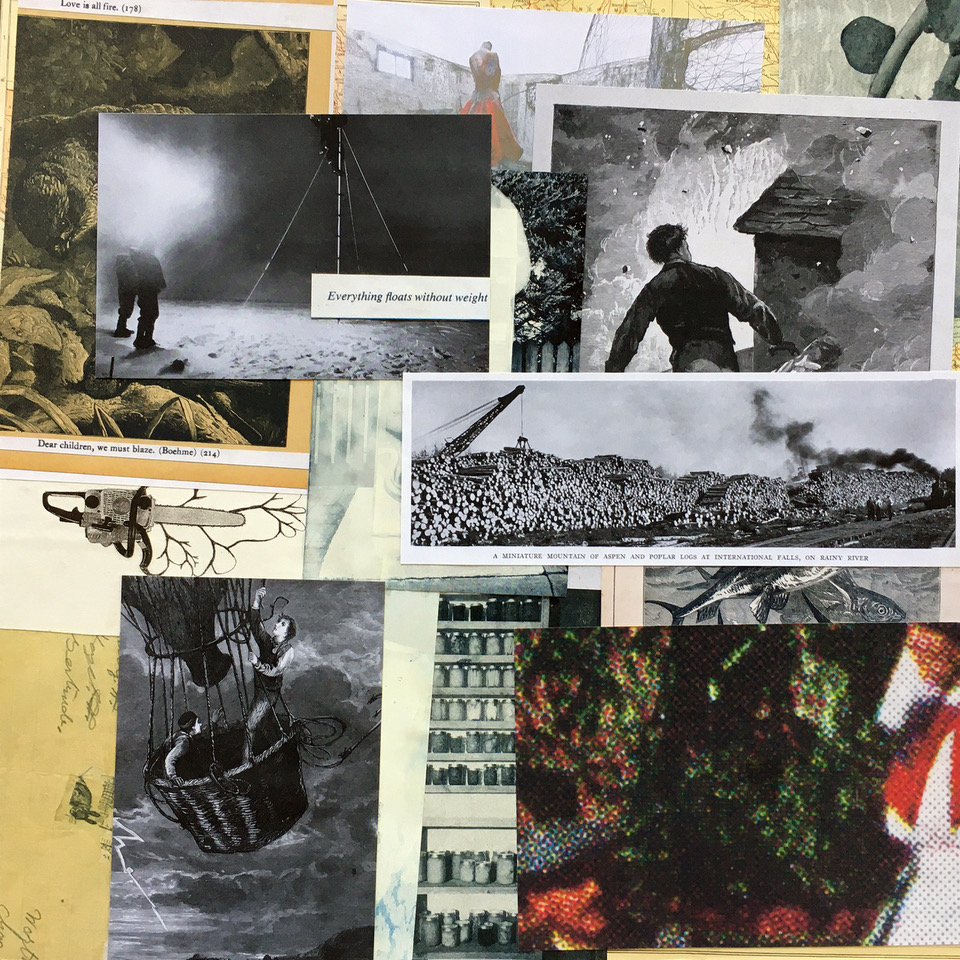 John Schulz, Blacked out Fallen Open True Refuge Issueless, 2021. Inkjet and collage, 18 x 18″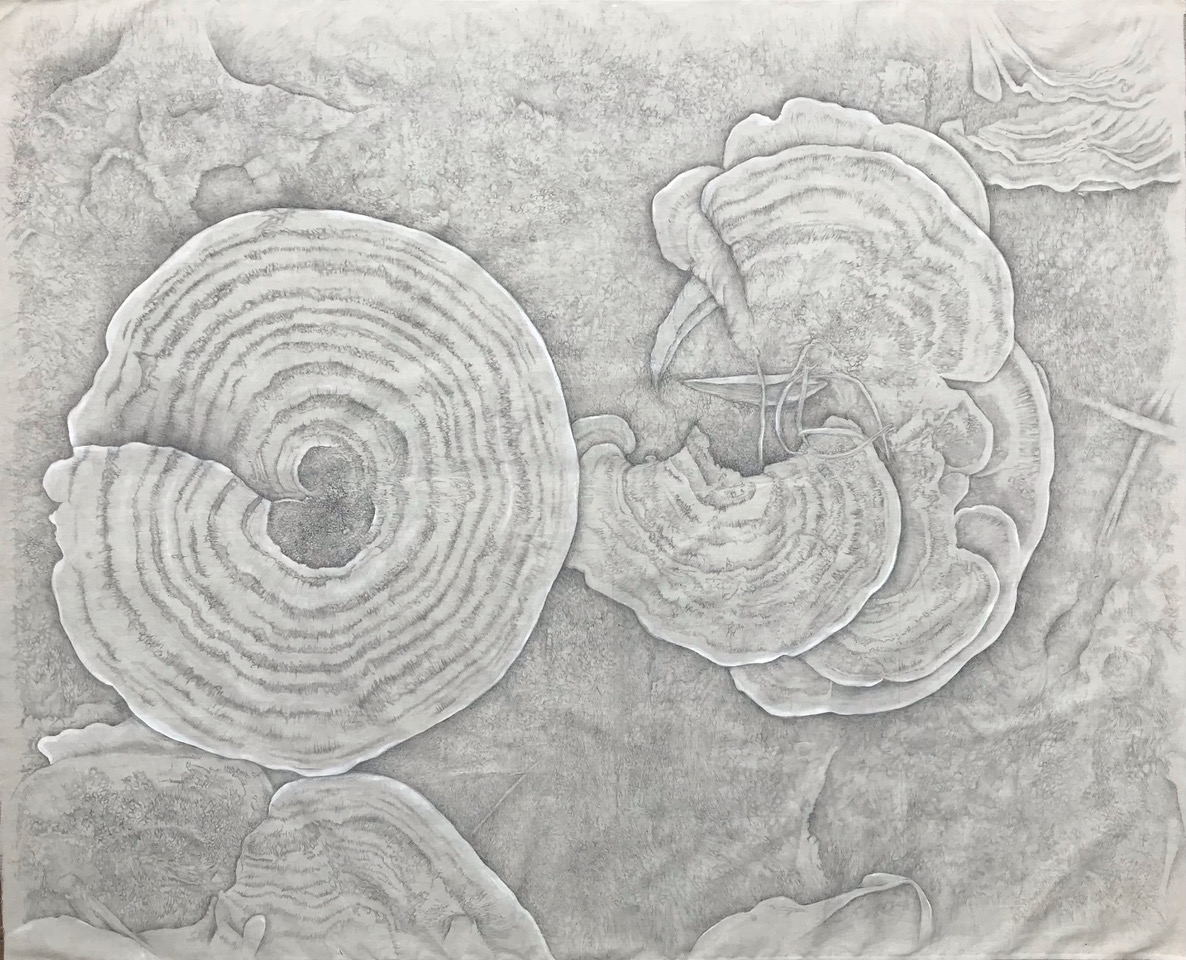 Rachel Singel, Fungi, 2021. Graphite, charcoal, acrylic on muslin, 48 x 60″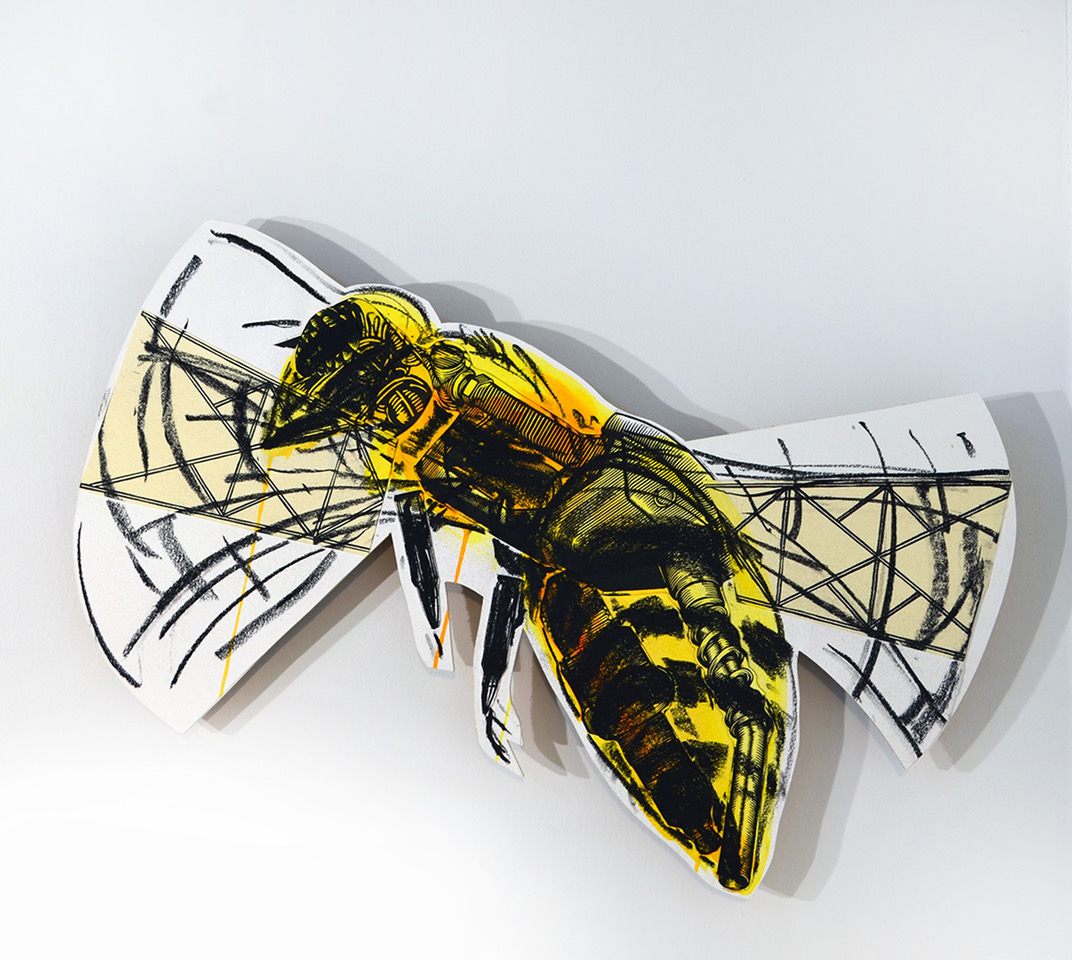 Mark Snyder, Gas Pump Handle Bee, 202. Color linocut and charcoal on paper mounted on panel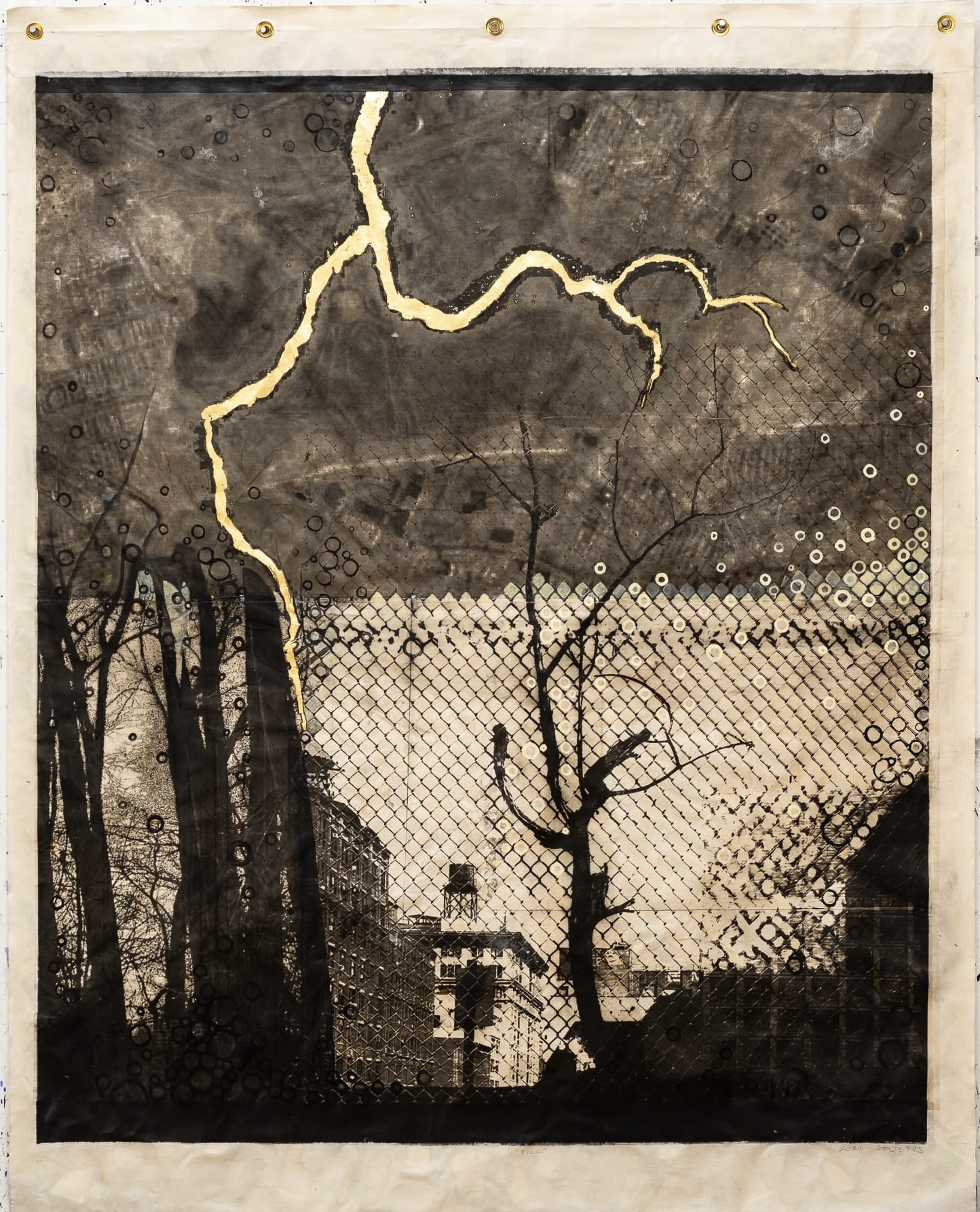 Randall Stoltzfus, Fill, recto, 2021. Carbon digital print, gold leaf, collage, and acrylic on muslin, 56 x 45″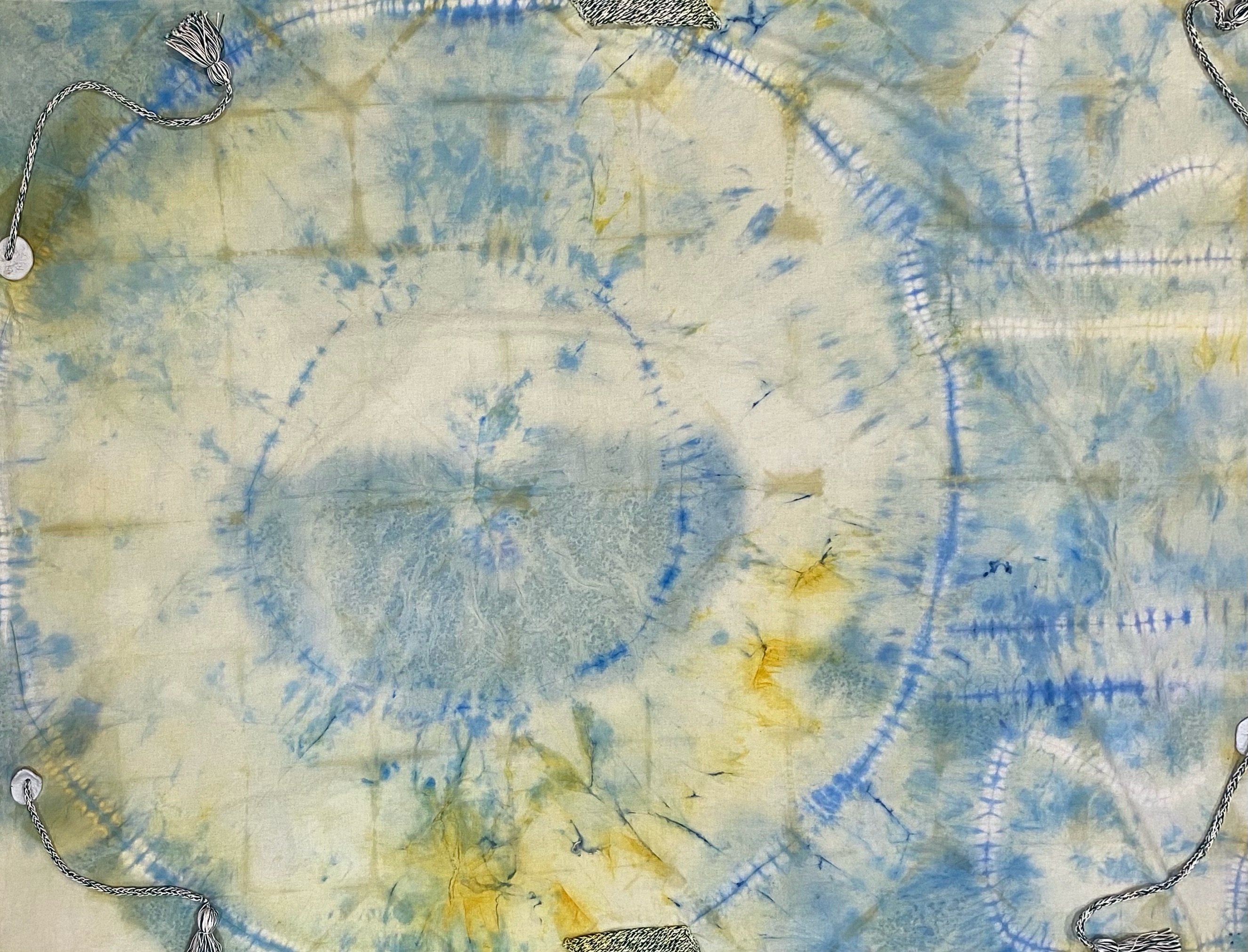 Maggie Sullivan, Planar Functions, 2021. Textile painting medium, dyes (turmeric powder, vinegar, red cabbage, salt),  thread, crochet elements, epoxy putty, and grommets on muslin, 50 x 40"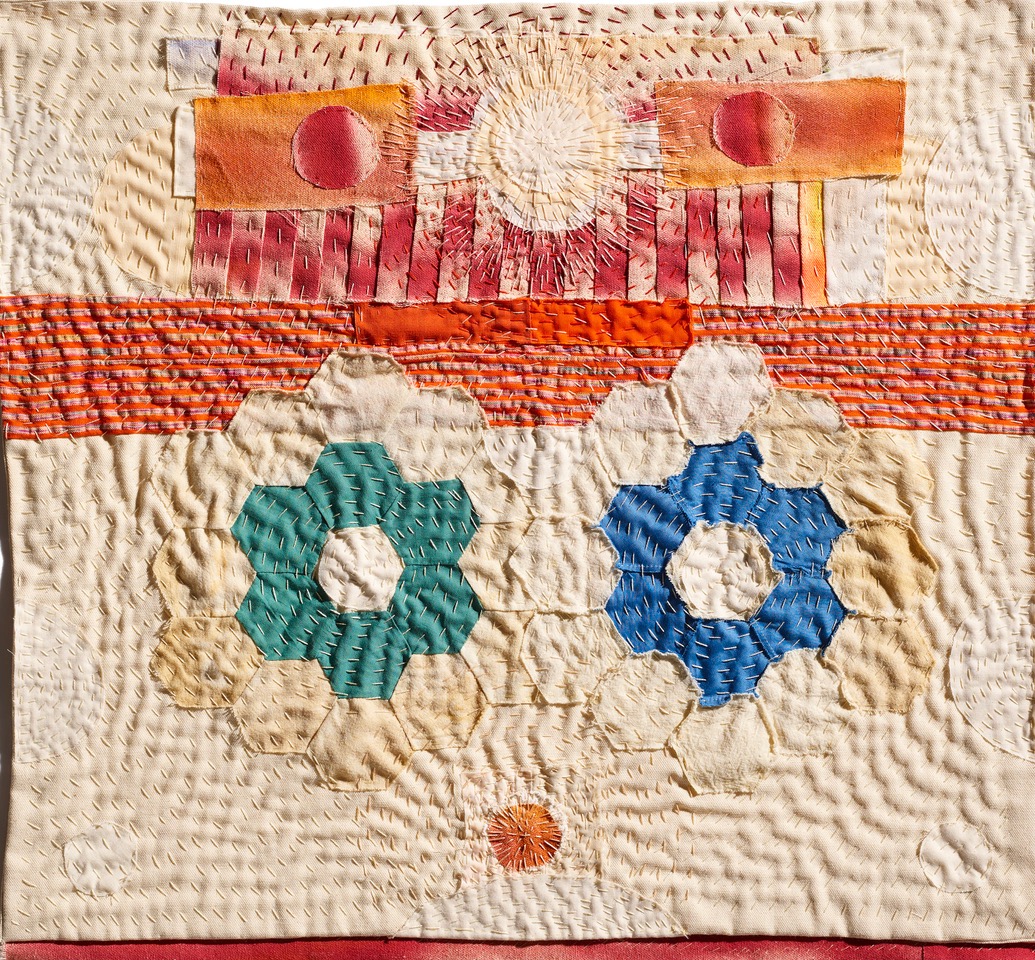 Barbara Campbell Thomas, Siderum Year: 2021 Size: 21.5″x23.5″ Medium: fabric and thread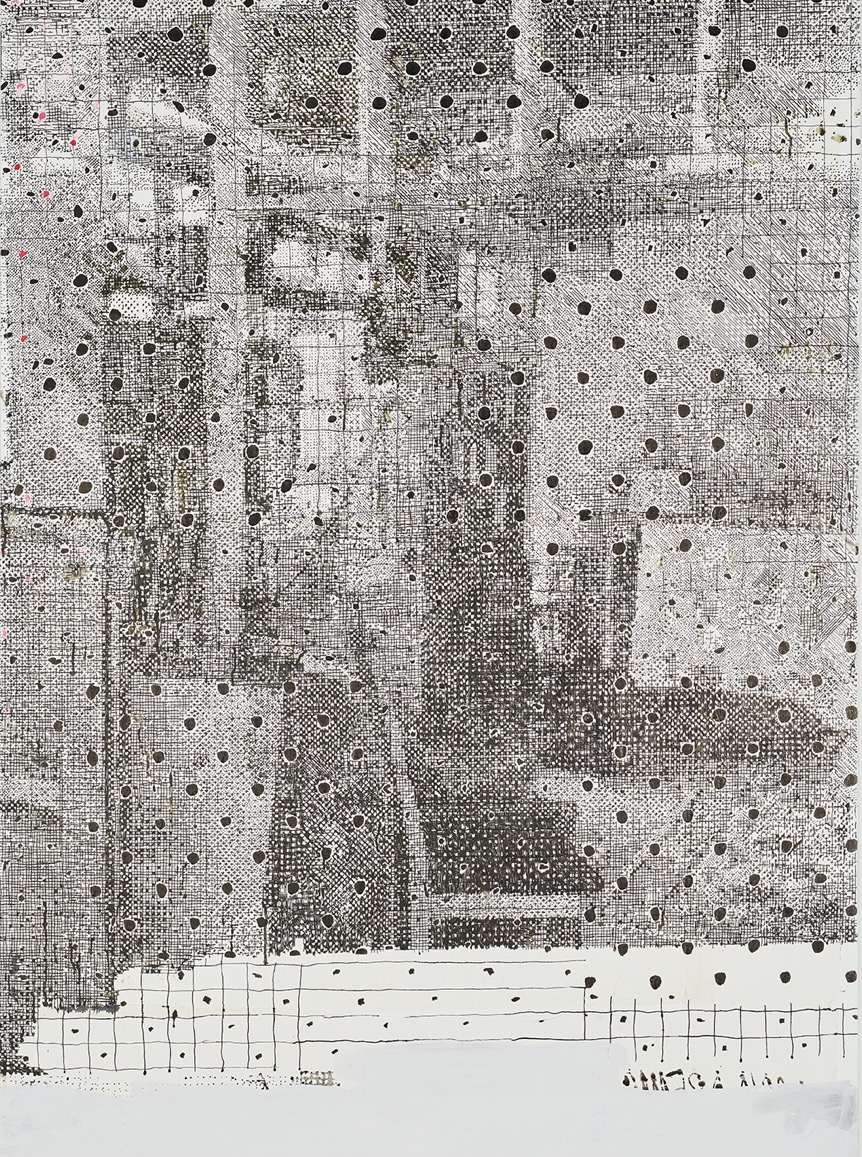 Christopher Thomas, Charlottesville Studio, December 2019. Ink and acrylic on paper on canvas, 60" x 44"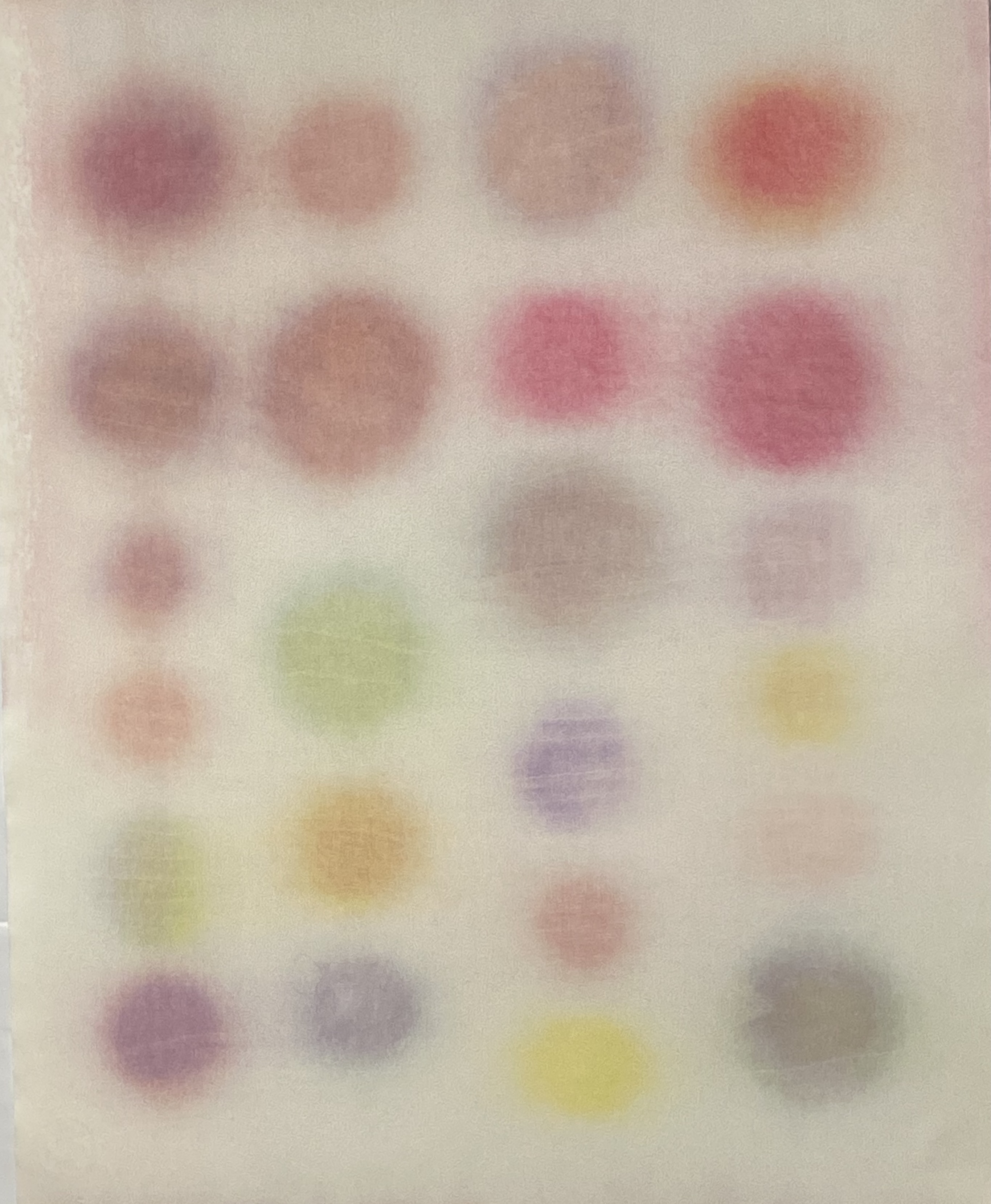 Annu Vertanen, Minor Plans, 2004. Color woodcut, 22.75 x 18.5″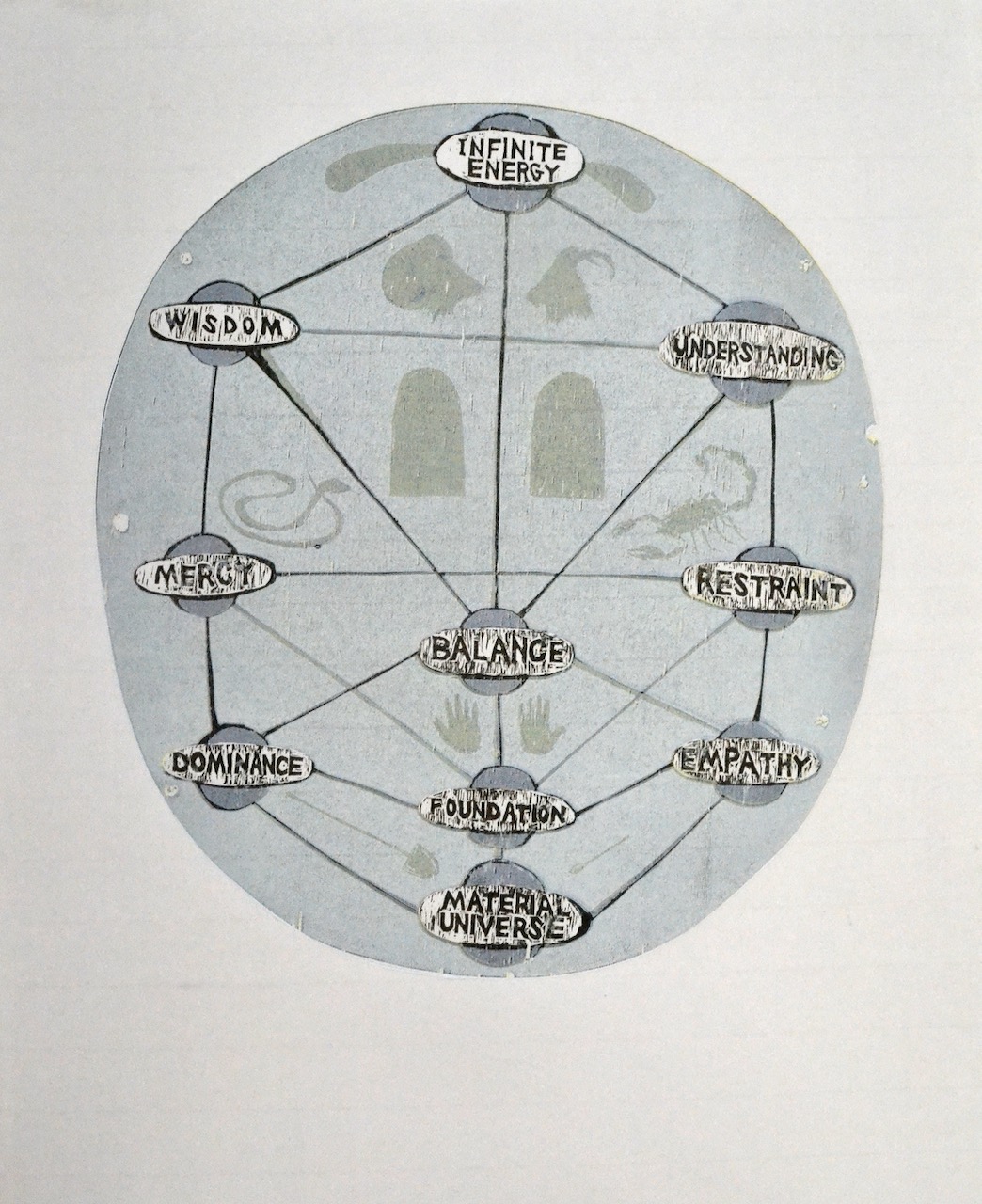 Adam Wolpa, The Pearl of the World, 2021. Woodcut, 20 x 16″