The Gallery
Founded in 1995, Les Yeux du Monde (The Eyes of the World) is a Contemporary Art gallery located in Charlottesville, Virginia. The gallery maintains the highest standards, representing both established and emerging artists from the Central Virginia region and beyond including William Albert Allard, Dean Dass, Anne Harris Massie, Lincoln Perry, Anne Slaughter, and Russ Warren.
In addition to exhibitions and sales, Les Yeux du Monde presents a full schedule of artist's talks and studio tours. We seek to inspire casual observers and serious collectors alike; we literally want to "open their eyes" to just how rewarding a life engaged with art can be.
Over the last 23 years Les Yeux du Monde has placed works in private and public collections throughout the United States. The gallery often collaborates with the University of Virginia (UVa) Art Museum and local Contemporary Art space, Second Street Gallery on exhibits including the NEA-funded multi-site site-specific exhibition Hindsight/Fore-site: Art for the New Millennium in 2000.
The gallery's director, Lyn Bolen received her Ph.D. in art history from UVa in 1994. She originally opened the gallery in her home. Inspired by the beautiful views of the mountains, Bolen picked the name because it suggests a gallery that seeks to open people's eyes to the myriad aesthetic delights that art offers in both exterior and interior worlds. After many years at a downtown Charlottesville location, the gallery has recently returned to its original setting. This time it occupies a stunning contemporary structure designed by architect, W.G. Clark that evokes a soaring sculpture by Richard Serra.
Sarah Sargent published an article about architect W.G. Clark who designed the new LYDM gallery. Download article (pdf) >
Our Location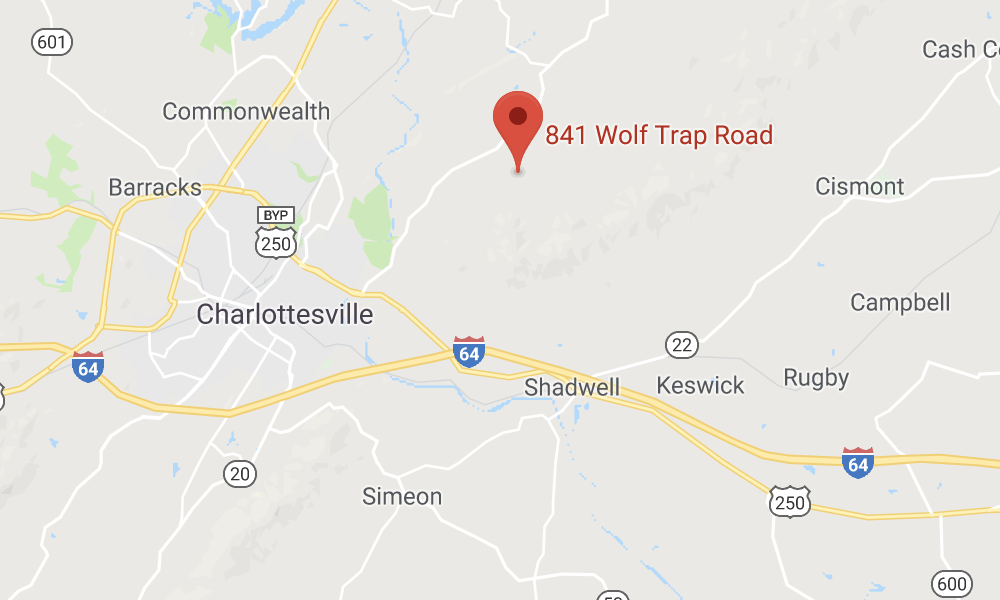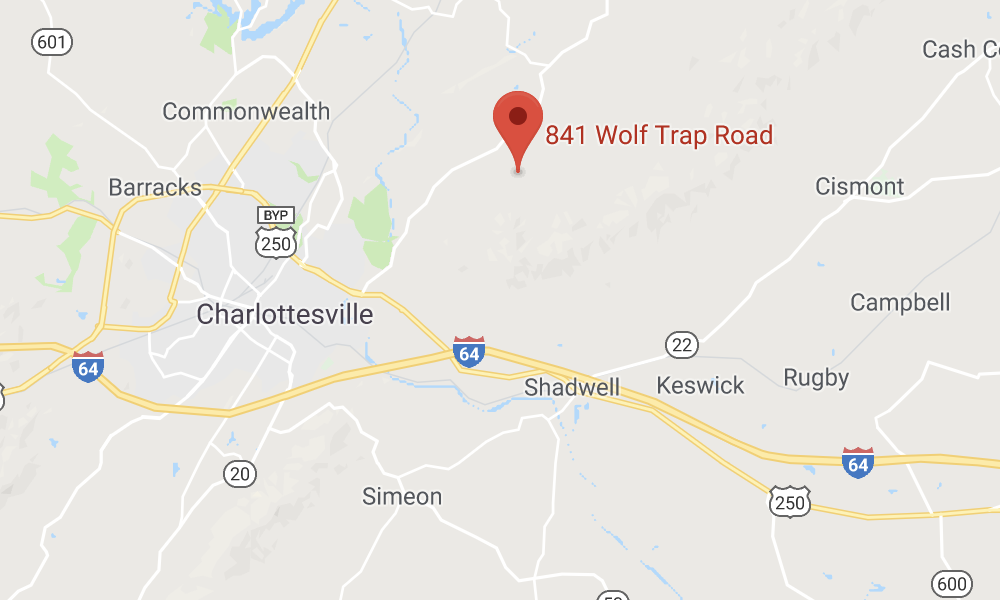 Contact us by email at LYdMGallery@gmail.com