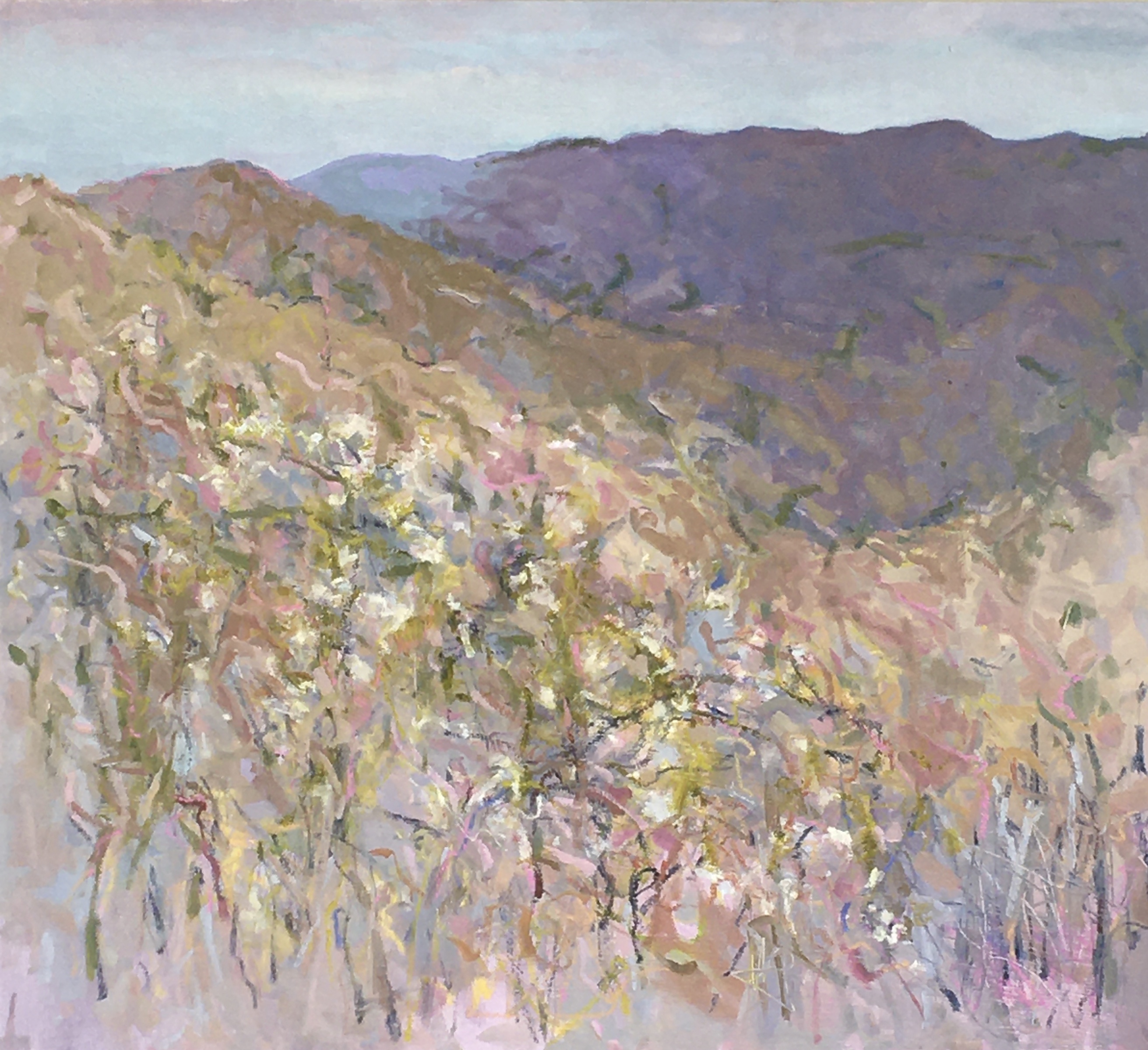 Dogwood, Spring Mountains, 2019. Oil on canvas, 36 x 40″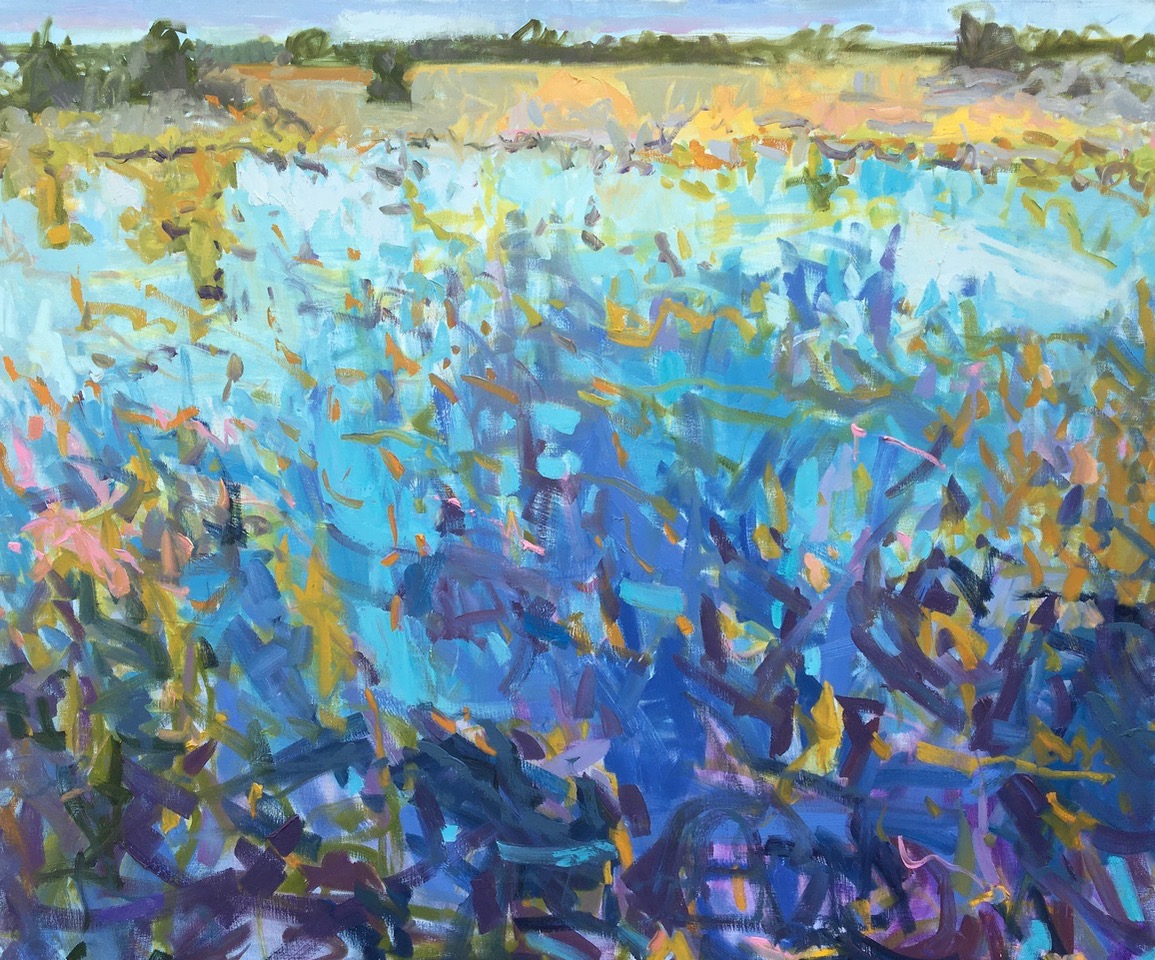 Marsh Marks, 2020. Oil on canvas, 30 x 36″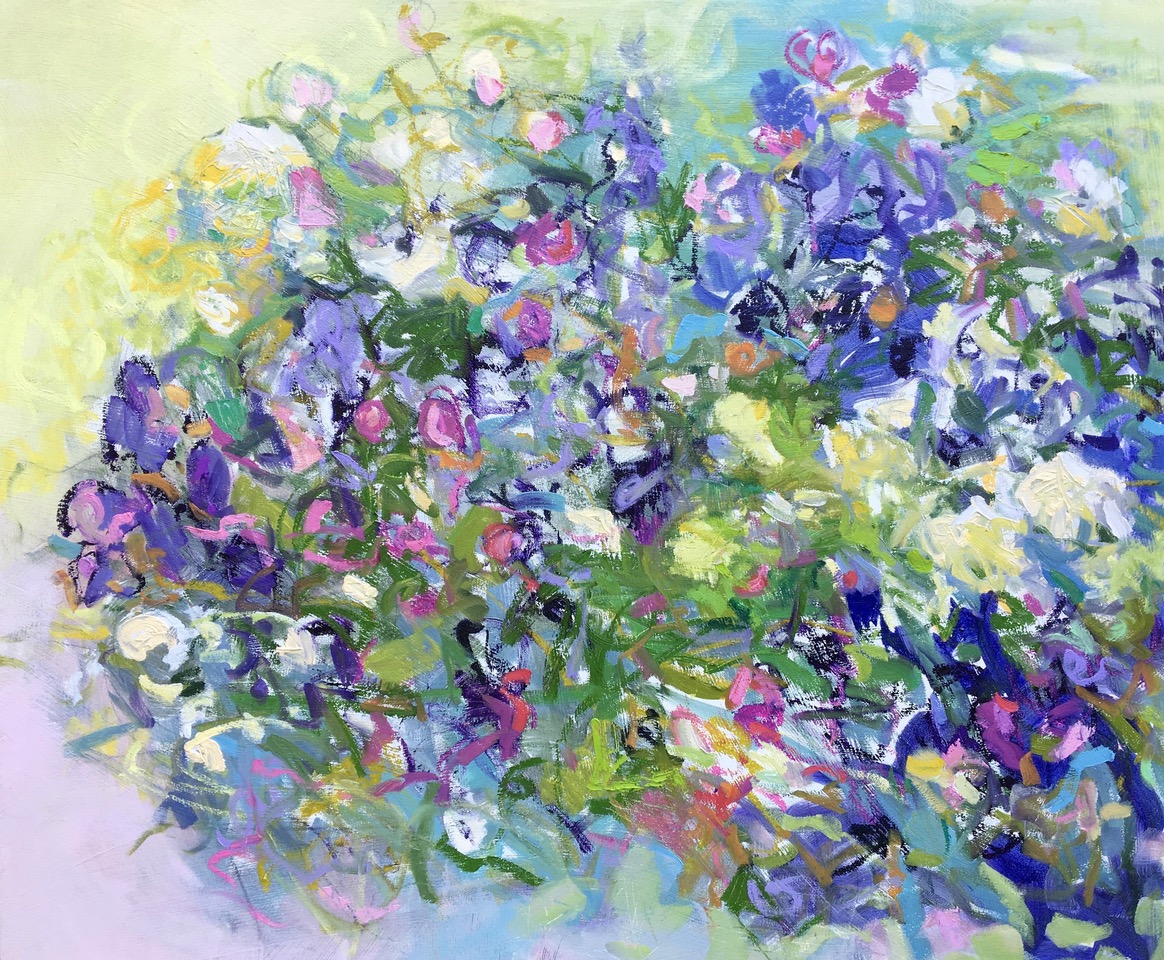 Printemps, My Garden, 2019. Oil on canvas, 32 x 36″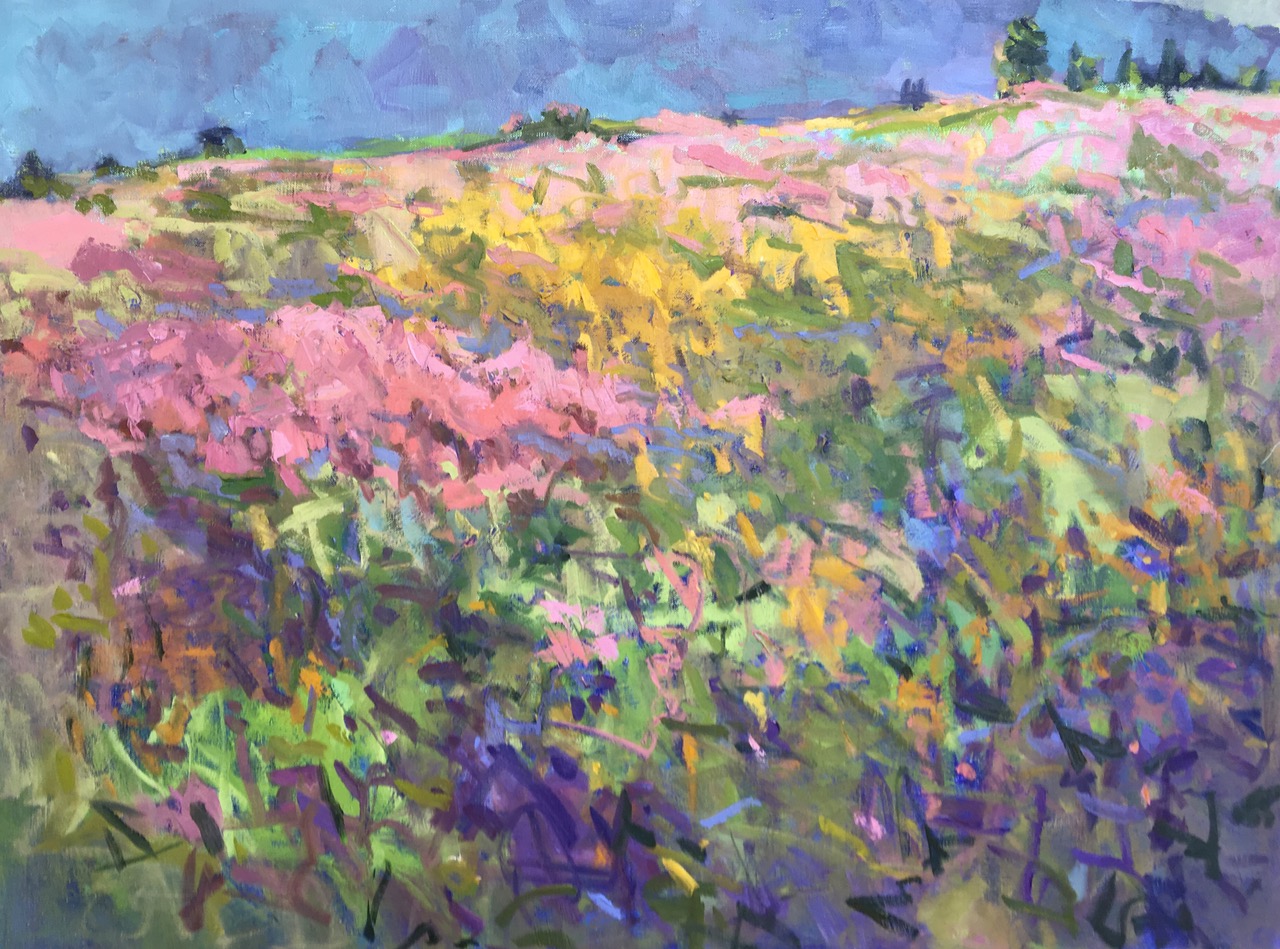 Pink Hill, Mountain, 2019. Oil on canvas, 30 x 40″ sold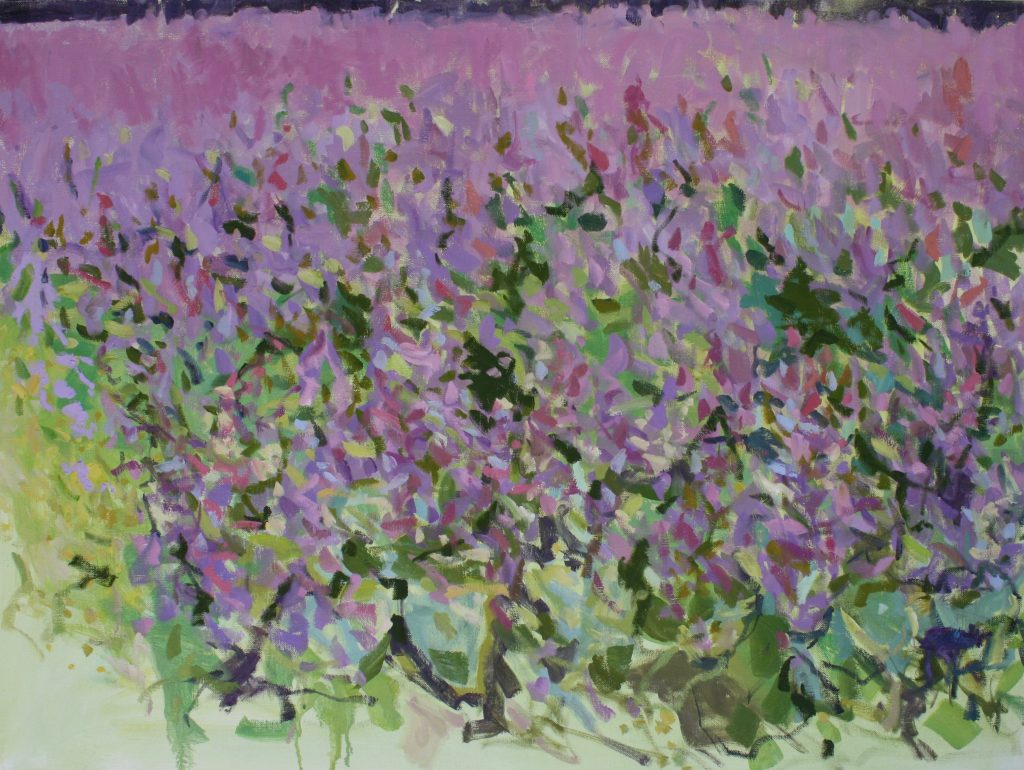 Sage Field, 2018. Oil on canvas, 30 x 40″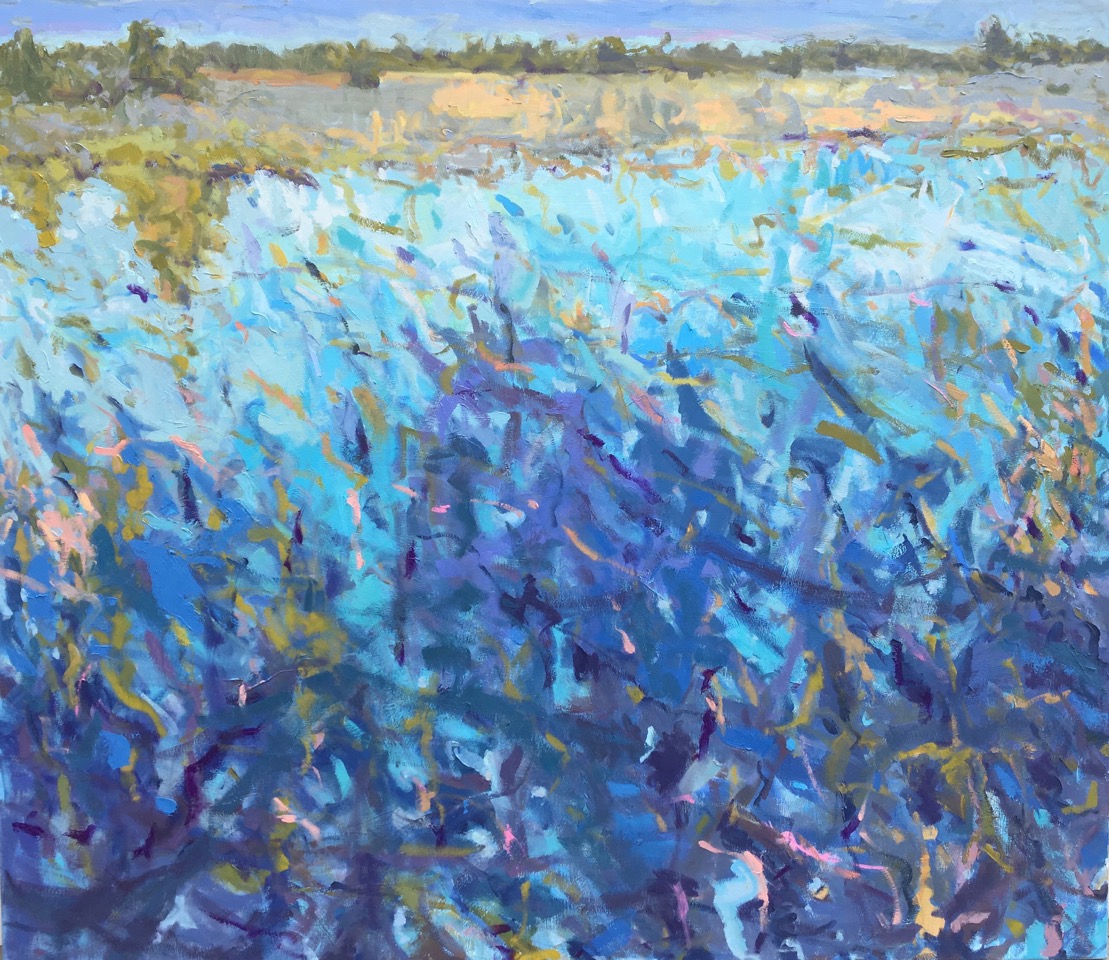 A Mirror for Marks, 2019. Oil on linen, 45 x 52″, sold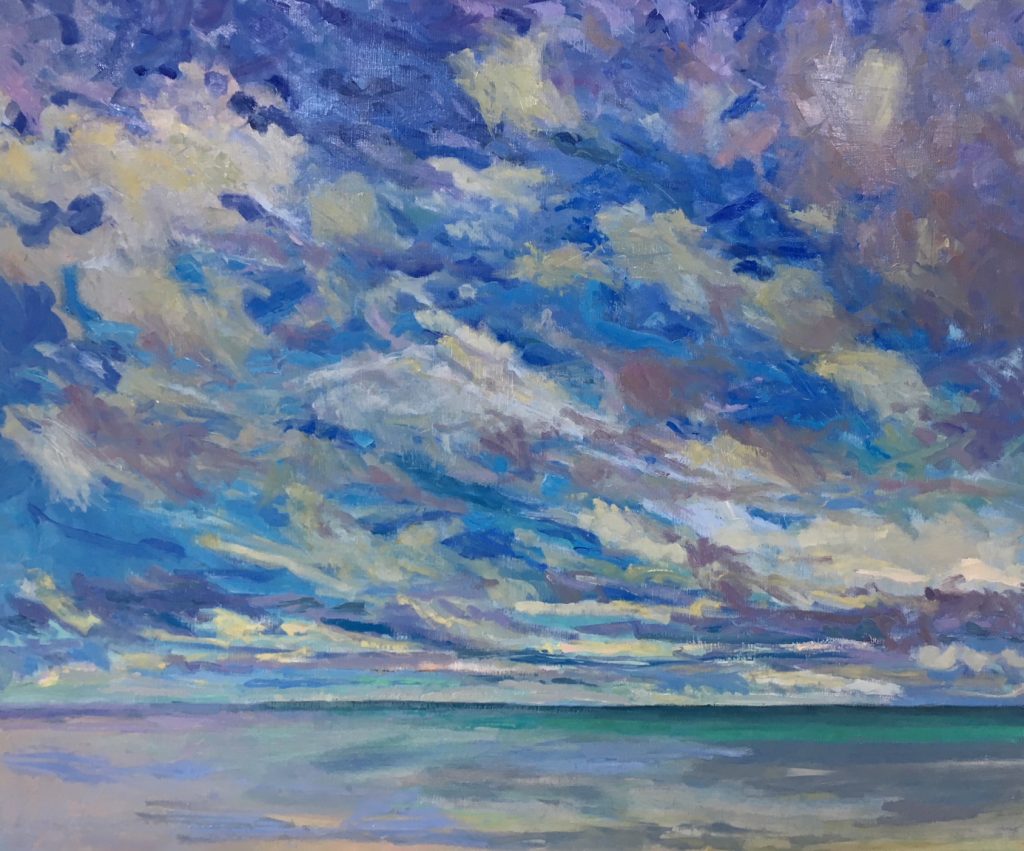 Morning Clouds, Ocean, 2018. Oil on linen, 30 x 35.5″  sold
Landscape Re-Imagined, a group show in collaboration with Second Street Gallery's Lady Painters exhibition 
Exhibition page>
8 June – 11 August 2019 
Isabelle Abbot & Priscilla Whitlock
Summer Scenes
Exhibition page >
Twenty!
LYdM turns 20 in 2015
9 January – 1 February 2015
Exhibition page >
Visions of Spring
Elizabeth Bradford, Cary Brown, Lou Jordan,
Ann Lyne, John McCarthy, Priscilla Whitlock
21 February – 30 March 2014
Contemporary Realism
6 – 29 September 2002
Biography
After years of painting, my interest is to interpret landscape. The subject matter is about physicality and energy of the paint and less about landscape as "scenery". Produced by the painted marks, dashes, swipes of oil and oil stick, shapes and color all come together to represent the mood, light, and sense of place.  From a close vantage point the work is most abstract, but viewed from a distance it "comes together" to represent a field, marsh, or "view".
The artist studio is located near the Blue Ridge Mountains in Albemarle County, Virginia.  I also love to work at Wrightsville Beach on the Southern coast of N.C. Dramatic Lunar high tides are accessible only a few times a year, and are accessible only by boat. The marshes flood and bloom,  just like a field.  
Images of monotypes on also on this site.  Monotypes are hand made, one of a kind and all original prints.
Fellowships and Awards
Truro Center for the Arts, Artist Residency 
Cape Hatteras National Seashore, Acadia National Park, Maine
Les Amis du Grande Vigne, Dinan, Brittany, France
Virginia Center for Creative Arts
An award winning plein air painter, she was invited to the First Plein Air competition in Curacao.  Her work has been chosen by the U.S. State Department for the Ambassador's residence in Riga, Latvia.